D.E.W. & A Brew Tour with Brick + Mortar, dollys and Seaside Caves!
with
Brick & Mortar
,
Dollys
,
SEASIDE CAVES
Other | Music Alternative | Indie Pop Alternative | Alternative
Tue
February 28, 2017
7:00 pm
EST
(Doors:

7:00 pm

)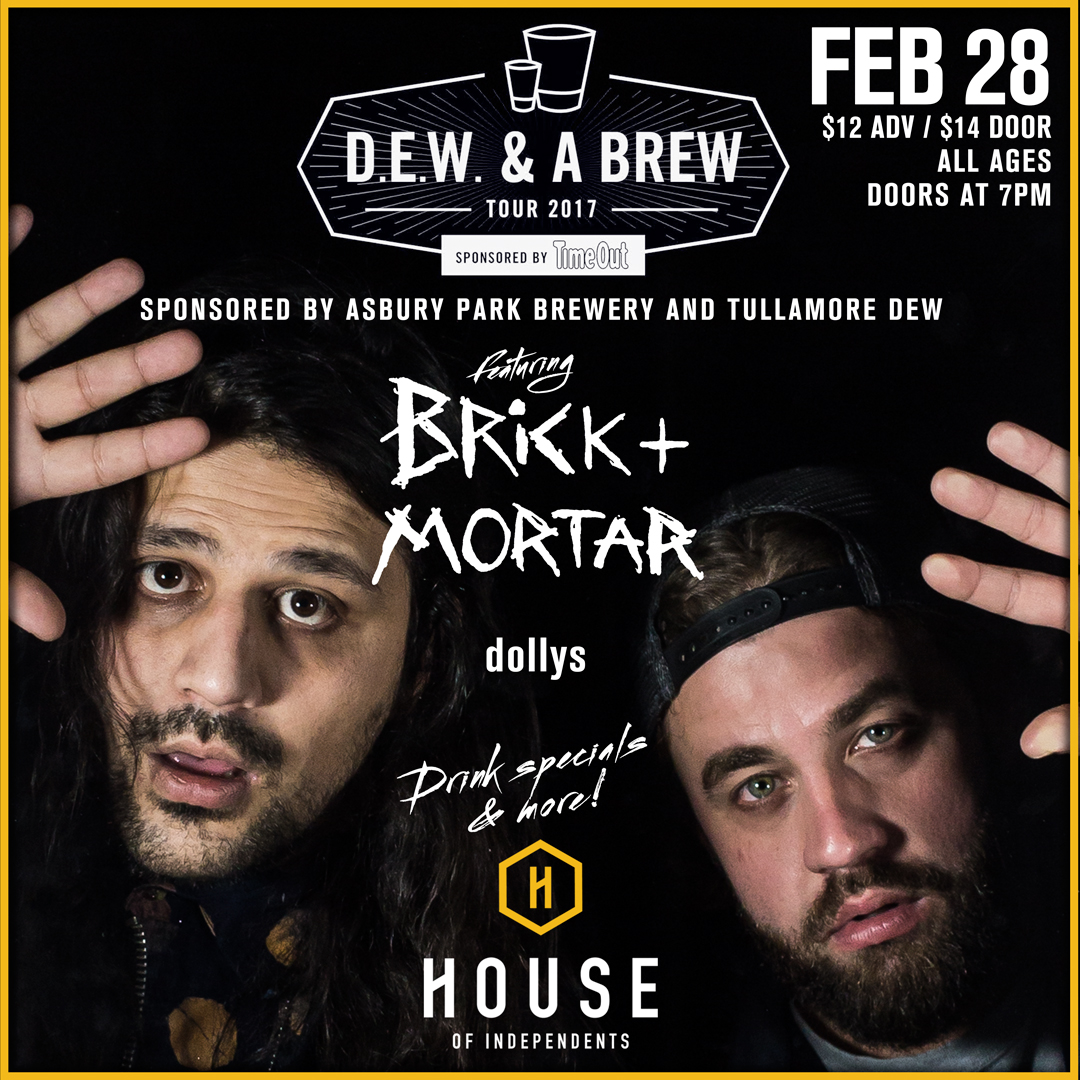 $14.00
The Asbury Park Brewery and Tullamore Dew have joined forces to bring you the D.E.W. & A Brew Tour featuring Brick + Mortar, dollys and Seaside Caves! Along with a killer show, we will be serving some amazing drinks featuring your favorite local brewery and one of the best whiskeys around! Let's party!
Brick & Mortar
Other | Music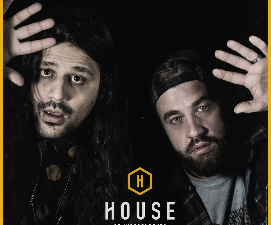 John Tacon and Brandon Asraf have truly been building a movement. Spreading a message of empathy, positivity, and self motivation… The two artists have been playing gritty, bright yet sinister, witty alternative pop for inspired audiences throughout the country. John Tacon started by playing in a few short lived bands. He suggested his friend, Brandon Asraf, pick up an instrument. He chose the bass guitar and it not only offered distraction, it changed the course of his life. While Tacon's upbringing was reasonably normal, Asraf, on the other hand grew up "like wolves" amid five siblings in a New Jersey household headed by a conman father. Dad's schemes ultimately tore the family apart. "Mom didn't take everything that happened the best," he says. But you can learn more about that in VICE's article: "My Buddy's Dad Was a Blood Diamond Smuggler". Google it.

Asraf and Tacon jammed together for many years instrumentally before deciding to try writing songs. Asraf was initially concerned about his voice, but like with everything else, his confidence grew alongside his mastery. After giving their project its name in 2008, they followed in 2010 with Brick + Mortar's first EP, 7 Years in the Mystic Room. It captured some buzz and, after lots of touring, the Bangs EP followed in 2013. For the past 2 years,Brick + Mortar have been criss-crossing the continent, playing their energetic anthems of empowerment. The band has given the two best friends an outlet to share their beliefs with the masses. Brandon says, "Music gave me a sense of value. I realized I could tell a story and express myself. It's positive. I'm meeting these people in the outside world that are making me feel like I can be the part of something positive on Earth, instead of being destined to this scumbag existence."


Coming from the wrong side of the tracks, Asraf knew what Janis Joplin meant about the freedom of having nothing left to lose. "I was just a poor kid growing up. I didn't have an identity. I wasn't really good at anything," says Asraf. "I didn't have a fear of failing or of dying or of any of that, because I figure that was just what was going to happen anyway. Because of my life at the time, I just didn't care." The two have started assembling a following of believers. People who can relate to where they are coming from. If the songs weren't catchy enough, the authenticity of the artists behind the music is relatable on so many levels.
Dollys
Alternative | Indie Pop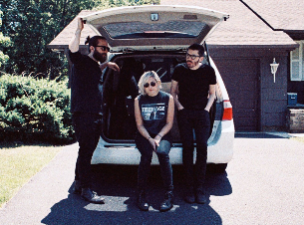 dollys is a three piece band that writes candid, harmony-filled, indie pop. They are based in the basements of New Brunswick, NJ and are currently touring the northeast and east coast. Their second LP was released in February of 2016.
What other people had to say:
"The bubblegum punk of dollys — vocalist-drummer Natalie Newbold, guitarist Jeff Lane and bassist-producer Erik Kase Romero — has spread throughout the East Coast like an infection, but in this case, infectious pop."
-Bob Makin, The Home News Tribune
"There's a level of polish and innovation with these three musicians, and of the dozens of New Jersey bands who frequent the New Brunswick basement circuit, none sound quite like Dollys. As far as creativity goes, they are on the right track, and with a few more catchy tunes, they may see more out-of-Jersey tours like the one scheduled soon."
-Bobby Olivier, The Star Ledger
"There is something so different here than what is out today; they are fun, spunky, original, and pretty damn gifted. It just goes to show that with some talent and imagination, people can create a sound that is all their own. They ooze originality, and although they may have influences and bands that they love, I can see them taking the reins on a stimulating new genre."
- Maria Ceziak, The Aquarian Weekly
I've said this before, but great pop music takes discipline. The seamless-sounding analog recording, the tight 32-minute running time. Oh, Please is a case study in discipline. But it's also a case study in great pop. Great pop that, at the end of a long and crazy day when you wanted to get a review posted but could just never find the time, can transport you back to a place of calm and happiness. Timeless.
-James Appio, Cooldad Music
"The album by the New Brunswick band is bright, breezy, and full of wonderful harmonies. It is not afraid to let the influences of the best of 60s pop and psychedelic music shine through. This is not to say the album is light or strictly an homage to the era of the Beach Boys and Beatles. This is excellently crafted indie pop and at a level that many bands aspire to yet never quite achieve, let alone with their first long player."
- Ed Magdziak, You Don't Know Jersey
"Infectious melodies, driving bass lines and harmonious guitar filling it out. And, primary vocalist Natalie, lays down an incredible amount of energy and rhythm from a snare, kick and a couple of cymbals. Alternative pop? I am not really into classifications, just music, pure and clean and wonderful to listen to."
- Phil Shepherd, Speak Into My Good Eye

"Dollys is a firm reminder of the caliber level of pop music indie rockers are capable of. They're a groove-inducing mix of retro concepts that have made sweet, sweet love to new technologies, reflected most accurately in their recordings."
-Julian Fulton, Speak Into my Good Eye

dollys is Jeff Lane, Natalie Newbold and Erik Kase Romero.
SEASIDE CAVES
Alternative | Alternative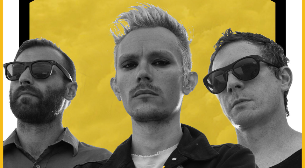 SEASIDE CAVES are a dreamy smear of sticky lipgloss across a sullen, shadowed face; hazy androgen neu-wave pop from the New Jersey shore.