The Dead Daisies with Special Guest: The Dives and The Carousers
with
The Dead Daisies
,
The Dives
,
The Carousers
Rock | Rock & Roll Rock | Hard Rock Other | Music
Wed
August 16, 2017
8:00 pm
EDT
(Doors:

7:00 pm

)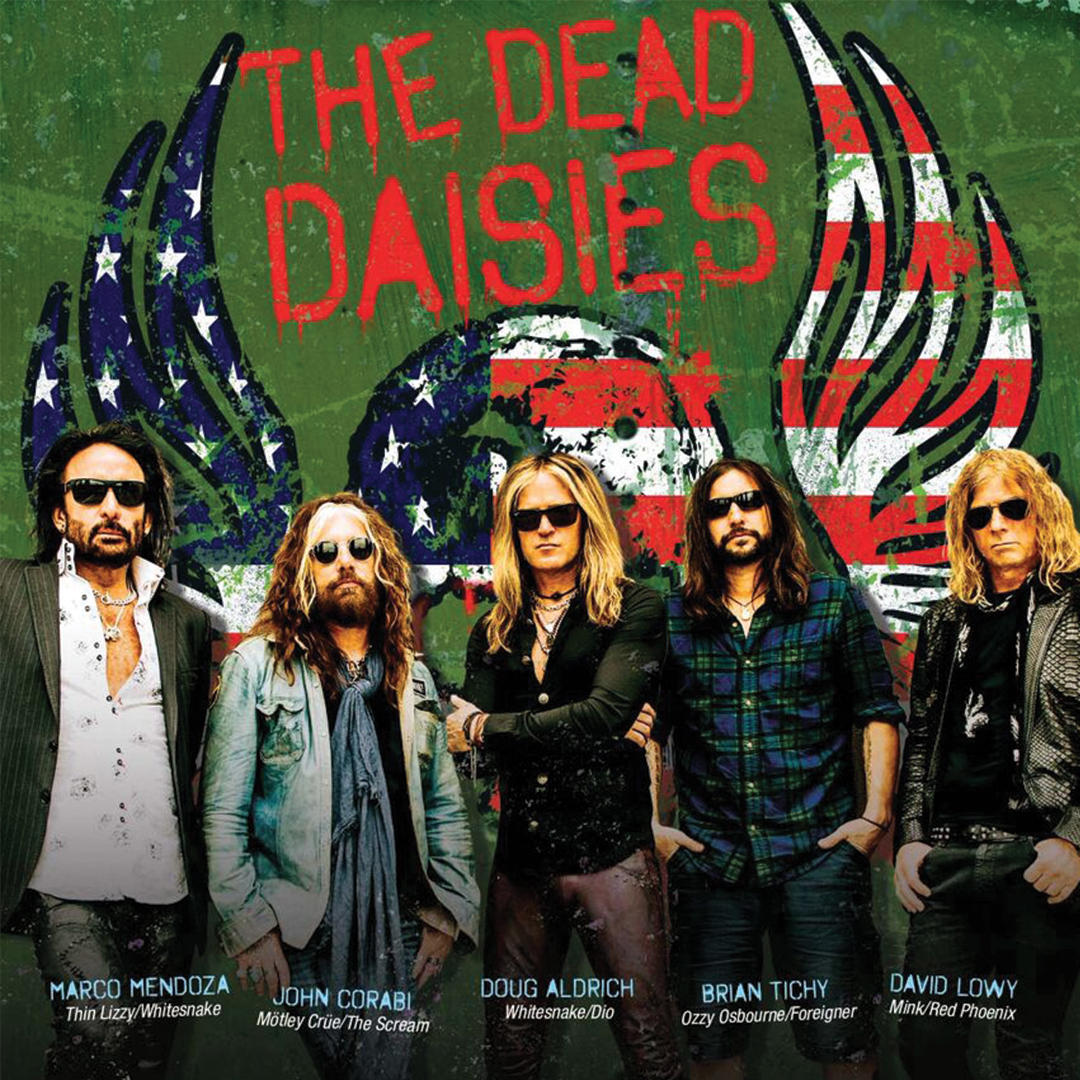 $25.00
"Rock'n'Roll like this is a rarity these days: dirty, passionate, full of anger and lust for life, without irony or distance."– ROLLING STONE, Germany
Influenced by 70's and early 80's rock, The Dead Daisies sound is soulful and accessible – equal parts of Aerosmith, Bad Company and Foreigner: muscular vocals, bluesy riffs, big choruses, powerful melodies and strong hooks. With stellar musicianship and pulverizing live shows, fans worldwide are dis-covering the band that is bringing back Rock & Roll!
The band features in their ranks some of the finest Rockers on the planet, among them one of the premier lead guitarists of this day and age, Doug Aldrich (Whitesnake, Dio). He completes a powerhouse lineup consisting of charismatic singer John Corabi (Mötley Crüe, The Scream), well-travelled bassist Marco Mendoza (Thin Lizzy, Whitesnake), the drumming powerhouse of Brian Tichy (Ozzy Osbourne, Foreigner) and bringing the thunder from down under, Australian rhythm guitarist David Lowy (Red Phoenix, Mink).
Since exploding onto the scene in 2012, The Dead Daisies have taken the music world by storm, releasing three albums to date and touring with the biggest names in Rock including: ZZ Top, Aerosmith, Lynyrd Skynyrd, Bad Company, Judas Priest, KISS, Whitesnake, Def Leppard and the Hollywood Vampires.
In an era when Rock music has been proclaimed dead time and time again, the Daisies defy the critics with ease. This is more than evident on their last studio album, 2016's 'Make Some Noise' with twelve songs packed full of exciting Rock & Roll hooks and riffs. It's loud, it's energetic, it's uplifting – and most importantly it's real. The songs were written and recorded with mega-producer Marti Frederiksen (Aerosmith, Def Leppard, Mötley Crüe), receiving huge praise from the music press, and smashing straight into 23 charts globally.
The real Rock & Roll magic happens on the stage, with the band and audience feeding off each other's energy. This is where The Dead Daisies excel – as everyone at these shows will testify to. Capturing that adrenalin soaked power and committing it to tape was a great way to showcase the bands live potency. 'Live & Louder' is the result. A live album capturing The Dead Daisies in all their loud, powerful glory, which is released worldwide in May.
There is a whole planet to be conquered, and 2017 will be another landmark year for the band as they plot a world tour that will see them play to an ever increasing audience including the continent of South America for the first time with shows in Brazil, Argentina and Chile. The Dead Daisies will play some of the highest profile European festivals which include Download, HellFest, Graspop, Sweden Rock and Rock Hard as well as a month long headlining Summer tour throughout Europe. A US headline tour dubbed 'The Dirty Dozen' kicks off in August, which will see the band play some of the major cities of North America including New York, Chicago, Toronto and LA. A July Japanese tour is also confirmed.
One thing for sure: The Dead Daisies are going to be "Live & Louder" in 2017!
Rock 'n' Roll is alive and well!!!
www.thedeaddaisies.com info@thedeaddaisies.com
The Dead Daisies
Rock | Rock & Roll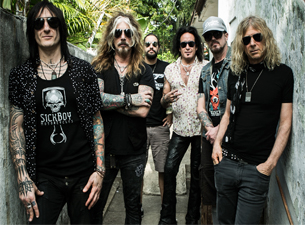 The Dives
Rock | Hard Rock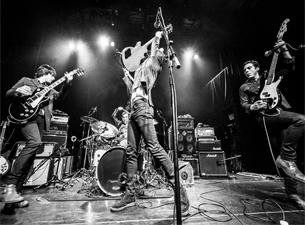 The Carousers
Other | Music