Jersey Shore Film Festival - Saturday
with
Jersey Shore Film Festival
Film | Film
Sat
August 5, 2017
11:30 am
EDT
(Doors:

11:30 am

)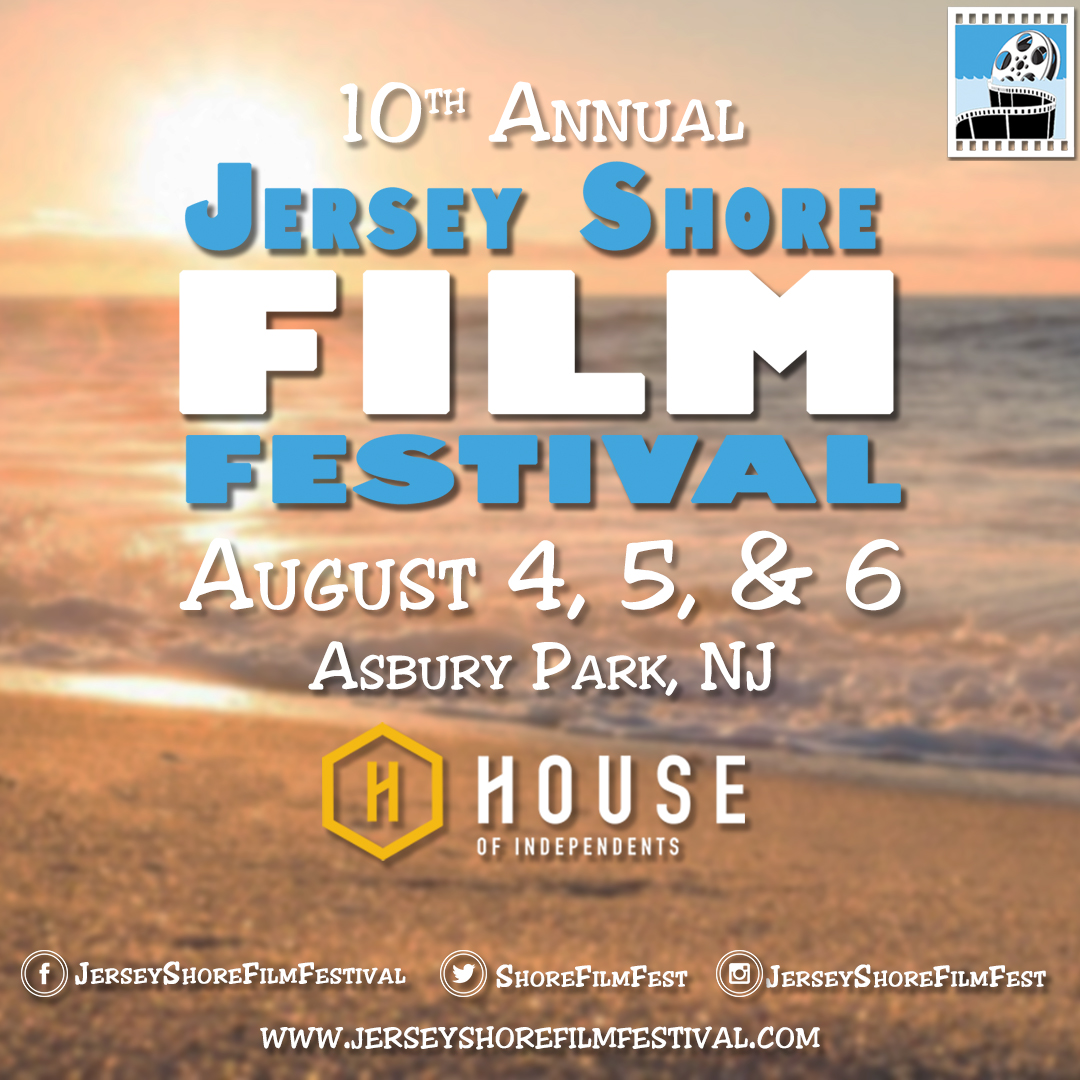 $15.00 - $25.00
11:30a - 1:30p Shorts - Family Block
Check out some family friendly films including animated shorts.
2:00p - 4:00p Feature (Say You Will)
4:30p - 6:30p Short Film Block
"Checking it Twice"
Things aren't always as they seem. Take a second look around before you determine what is real.
6:30p - 7:30p Red Carpet Happy Hour - Includes the rest of the night for $25
8:00p - 10p Feature Film and Shorts
"The Girl Who Invented Kissing"
A nameless, pill-popping drifter girl steps off a bus and into a neighborhood bar owned by two middle-age brothers Jimmy and Victor. She quickly befriends older brother Victor, a good-natured lummox whose mind was affected as the result of a childhood accident. The mysterious Girl soon upsets the delicate balance of the brother's lives while bringing both trouble and new life into the world of these resigned characters.
Starring Dash Mihok, Vincent Piazza, Suki Waterhouse, and Abbie Cornish
11:00p - 1:00a - Late Night Comedy and Horror Shorts
"After Dark Specials"
Only after the sun goes down do these films come out to play. Experience the most outrageous comedies and over the top horrors submitted to the festival. The bar will stay open in case you need place to hide.
Jersey Shore Film Festival
Film | Film