Remember Jones: Now! That's What I Call Music Vol 1
R&B | Psychedelic Soul
Fri
September 15, 2017
7:30 pm
EDT
(Doors:

6:30 pm

)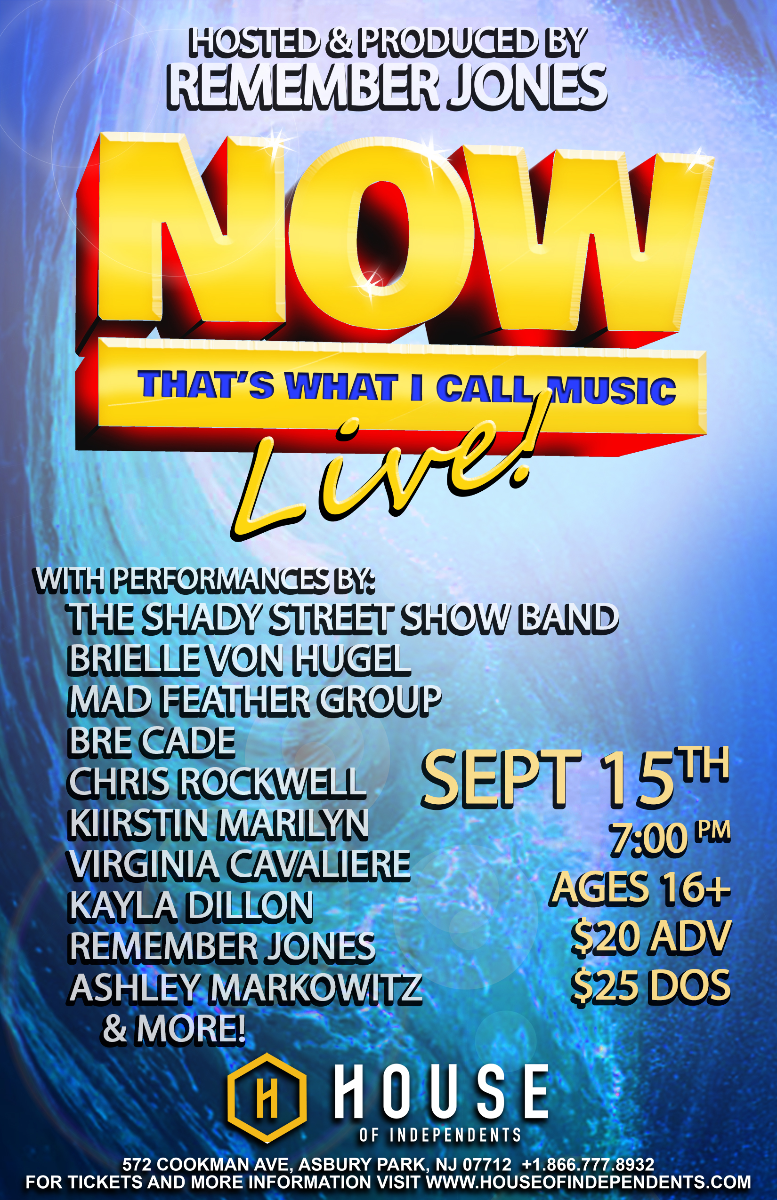 $25.00
NOW That's What I Call Music LIVE!
VOLUME ONE!

The infamous compilation album series you may have laying around comes alive as a list of local and national music acts re-create and their spin on pop classics from The Spice Girls and Backstreet Boys to Everclear and Radiohead. Featuring a large house band and hosted by Asbury Park Press "soul sensation" and "expert at bringing history to life" REMEMBER JONES, we return to 1998 with the original NOW!

Expect to hear NEW versions of
"Together Again" - Janet Jackson
"As Long as You Love Me" - Backstreet Boys
"The Way" - Fastball
"Flagpole Sitta" - Harvey Danger
"Say You'll Be There" - Spice Girls
"All My Life" - K-Ci & JoJo
"Never Ever" - All Saints
"If You Could Only See" - Tonic
"Mmmbop" - Hanson
"Zoot Suit Riot" - Cherry Poppin' Daddies
"Shorty (You Keep Playin' with My Mind)" - Imajin
"Anytime" - Brian McKnight
"Barbie Girl" - Aqua
"Karma Police" - Radiohead
"I Will Buy You a New Life" - Everclear
"Fly Away" - Lenny Kravitz
"Sex & Candy" - Marcy Playground

Now That's What I Call Music! (Simply titled NOW) was released on October 27, 1998. Modeled after the highly successful Now That's What I Call Music! series in the United Kingdom, which compiles a number of songs that are popular around the time of its release, this album is the first edition of the Now! series in the United States.

In following the success of its UK predecessors, this first U.S. version of Now! reached platinum status as certified by the RIAA. The album itself peaked at number ten on the Billboard 200 in January 1999.
Remember Jones
R&B | Psychedelic Soul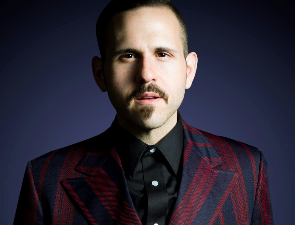 "...rock and roll power vocalist... sits somewhere in between Jeff Buckley and Sufjan Stevens" - John Pfeiffer, The Aquarian Weekly
"Soul sensation Remember Jones is an expert at making the past present, bringing history to life with soulful sound and funky fury." - Alex Biese, The Asbury Park Press
"...simply amazing..." - Rock Chicago Magazine
"...consistently entices..." - Chicago Reader
"...powerhouse soul singer..." - American Songwriter Magazine
"...the vocal love-child of Tom Jones and Patti LaBelle... Remember Jones is a gifted, talented, hard working, inspired powerhouse who always – every show I've seen him do - brings the audience to it's feet with his intense, exhilarating performances. I'm not kidding. You wait and see." - Glen Burtnik, Billboard chart singer/songwriter, acclaimed musician