Lucero, Two Cow Garage, Presented by: Anything, Anything
with
Lucero
,
Two Cow Garage
,
Presented by: Anything, Anything
Rock | Rock & Roll Alternative | Alternative Rock Other Miscellaneous | Other Miscellaneous
Sat
November 11, 2017
8:00 pm
EST
(Doors:

7:00 pm

)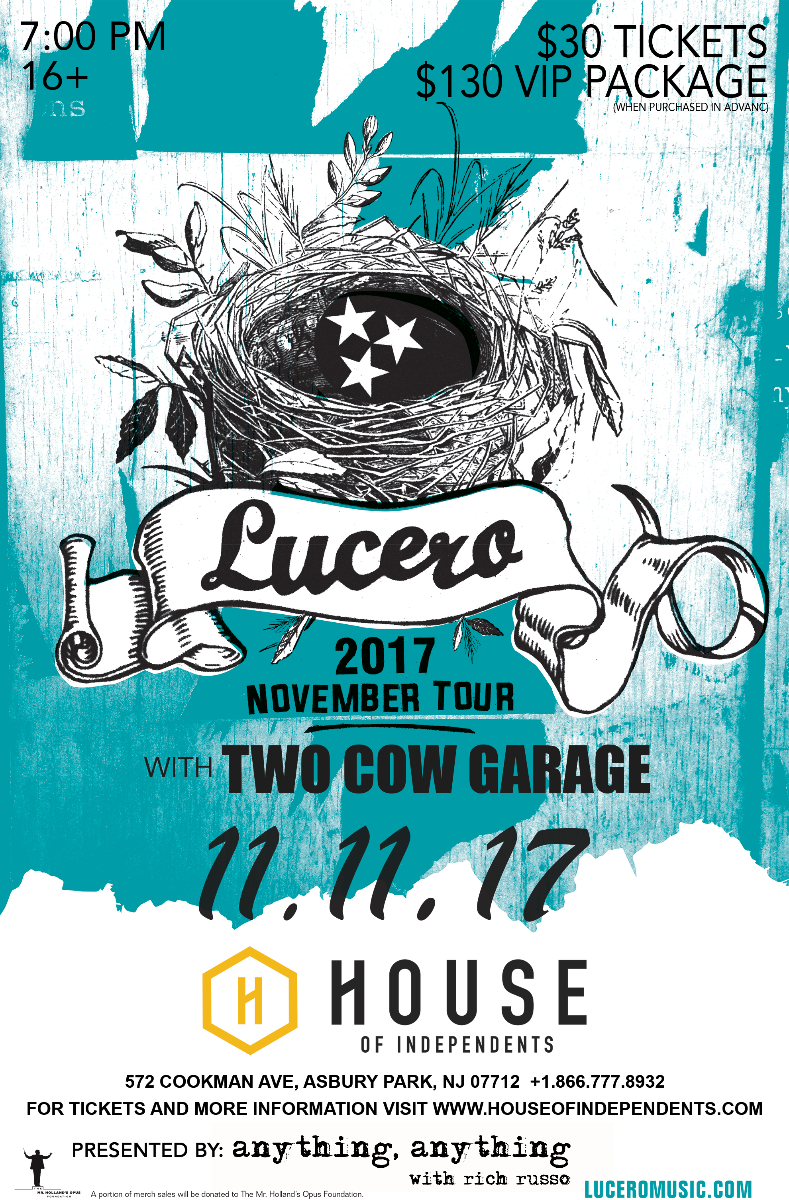 $35.00 - $140.00
General admission tickets grants you entry to the show only.
The Lucero VIP Bottle / Meet & Greet Package will take place at Asbury Park Distillery located at 527 Lake Ave, Asbury Park, NJ 07712 day of show. (time TBD) All purchasers 21+ will receive 1 bottle of Lucero Cask Asbury Distilling Whiskey, a tour of the distillery, and a meet & greet with the band.
Any questions regarding the package please email info@houseofindependents.com Thank you!
Lucero
Rock | Rock & Roll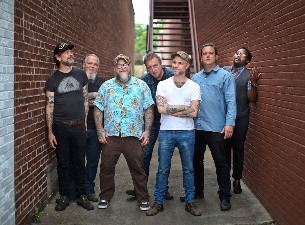 Called "The best American band of the new millennium" by "anything, anything" radio host DJ Rich Russo,LUCERO plays music that is a "synthesis of soul, rock and country" tapping the the deep vein of sounds that permeate the city that they call home, Memphis. Formed in 1998 when they could barely play their instruments, they were able to take chances that seasoned musicians perhaps wouldn't have,"playing whatever they could think up in their heads" and forging a unique sound. Eleven albums and one DVD later, they are one of the hardest working and most authentic bands in the business. We are so very pleased that LUCERO is coming to the House of Independence in the town "were music lives", Asbury Park to help celebrate the 8th Anniversary of DJ Rich Russo's "anything, anything".
Two Cow Garage
Alternative | Alternative Rock
Presented by: Anything, Anything
Other Miscellaneous | Other Miscellaneous